As our client, you will have a team of highly qualified professionals working for you to provide you with the best coverage for you, your family, or your business. Building a long-lasting relationship with our clients is our number one priority.
Thomas Gesner
President
Tom opened the agency in 1999 and has overseen steady growth over the years. He has an MBA from Marshall University and an Accounting Degree from WV Tech. Tom is a licensed Property Casualty and Life agent who enjoys helping his clients understand their insurance policies so they can make informed decisions. His years working with the leaders of the state's construction industry and his experience with rental property management gives him an excellent background for understanding the issues business owners deal with on a daily basis.
Tom was born and raised in Huntington and is active in volunteering his time to his community as well as coaching youth sports.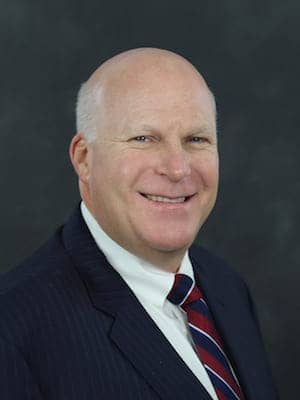 Charles Heiner
Licensed Agent
The Heiner name in the region is a known and respected moniker. Heiner's has meant quality and reliability throughout the years and means the same now in the Insurance industry.
Charles worked in the family business for thirty years. They were fortunate to grow a family-owned business into a trusted and respected brand in the bakery industry. He attributes their success to the people who surrounded him.
He continues to serve the people of Huntington and the Tri-State Area through Gesner Insurance Agency. Charles is a licensed Property Casualty and Life Agent.
Jennifer Bailey
Sales & Service Agent
Jennifer has many years of experience in the insurance industry dating back to 1990. She is a graduate of Marshall University with a Bachelor Degree in Business Administration as well as a licensed Property Casualty and Life Agent. Jennifer strives to provide outstanding service to our customers and it shows. Since 2003 she has been going above and beyond to help our customers with their insurance needs.
Rachel Fuller
Agent
Rachel Fuller joined the Gesner Insurance family in 2017. Her previous experience in customer service made her an excellent addition to our agency. Rachel specializes in auto, home, life and medicare supplement policies. She is eager to help with any of your personal or life insurance needs.